Food and Menu Options in Norwalk CT
Piazza Pizza & Pasta offers diners an extensive menu that's full of classic Italian favorites. Whether you prefer to dine in on a fresh pasta dish or enjoy pizza carry out, we promise our menu will make your mouth water. See why we're Norwalk, CT's favorite spot for Italian food!
Catering
Love our food? Looking for a way to bring the taste of Piazza Pizza & Pasta to your next event or gathering? Ask us about our catering services! We offer a full catering menu with reasonable prices and plenty of customization options. We'd love to be part of your event and we offer catering services throughout Norwalk, CT.
---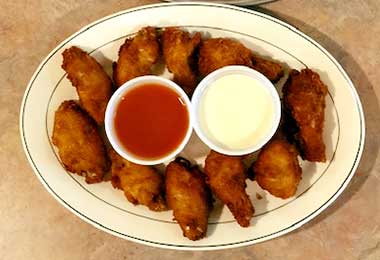 Appetizers
JGet your appetite stimulated with fresh garlic bread, mozzarella sticks, chicken fingers, sautéed veggies or even calamari! There's just enough to share, to get you ready for the main course.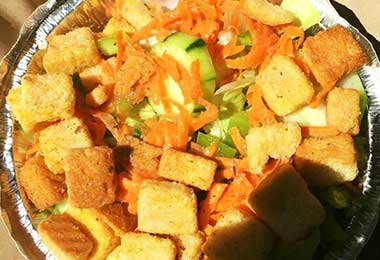 Soups and salads
Fresh salads and house soups are part of the Italian dining experience, and we've got classic favorites that you're sure to enjoy. Choose from minestrone, tortellini, lentil and more for soups, as well as Caesar, chef, spring and antipasto salads, among others.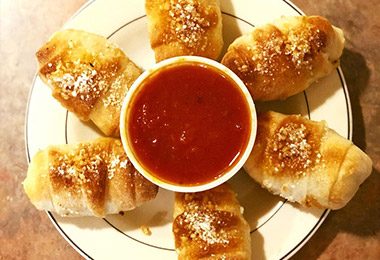 Pizza rolls and calzones
Our handhelds are a great way to enjoy your favorite pizza flavors! Enjoy signature flavors like pepperoni and sausage or mix it up with spinach and chicken. We promise rolls and calzones that taste and smell as good as they look!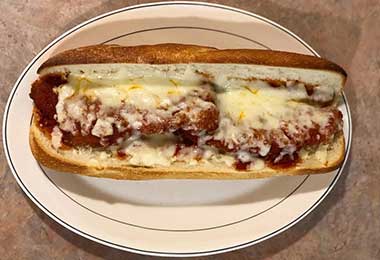 Grinders
Choose from hot or cold grinders in just about any combination you could imagine. Pick your meats and toppings and we'll compile them into a sandwich that's delectable from the first bit to the last. From tuna salad to Philly cheese, classic Italian to peppers and eggs, our grinders never disappoint.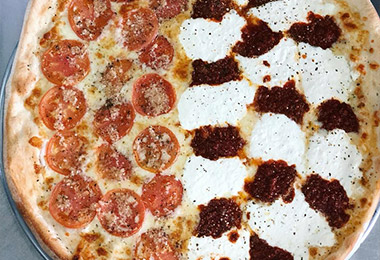 Pizzas
Whatever your favorite pizza is, we make it! Choose from countless toppings and build your own, or try one of our signature gourmet pizzas on for size. We also have low-fat and fat-free options, as well as gluten-free pizzas by request. Enjoy a slice at our table or call for pizza delivery to enjoy it at yours.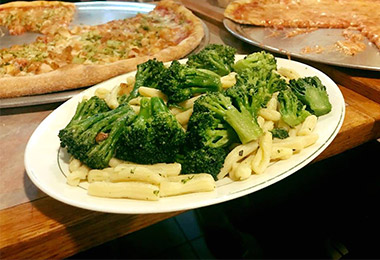 Pasta
Nothing beats the freshness and flavor of homemade pasta. We make all our pasta dishes from scratch, using the best ingredients. Let us give you a taste of what true, authentic Italian food tastes like! Choose from white or red sauce dishes and let your taste buds come alive!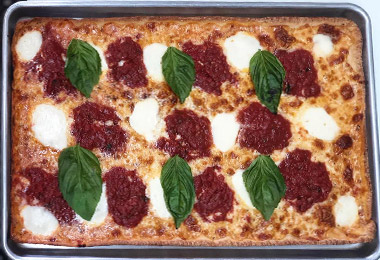 Specialty entrees
Experience veal, chicken, eggplant and sausage in ways you've never enjoyed it before! Our specialty entrees are an exquisite look into Italian cuisine and are guaranteed to leave you with a full belly and a smile on your face.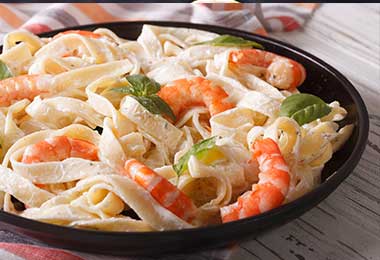 Seafood
Choose from shrimp or calamari and your choice of ziti, spaghetti or salad. You'll get an amazing taste of classic Italian cuisine, with rich, fresh flavors and tantalizing seasonings.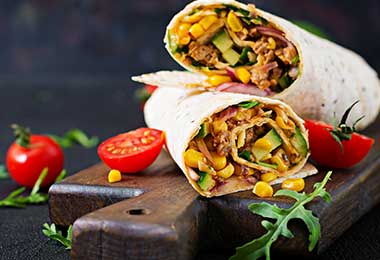 Wraps
Looking for a lighter meal? Our wraps offer amazing flavor, with tons of options to choose from, including chicken, turkey and capicola meats, complete with lettuce and condiments. You've never had a handheld so full of flavor!
---
Experience Amazing Italian
Piazza Pizza & Pasta welcomes you to our table with fresh food and enjoyable experiences. We invite you to stop in today and browse our menu, where you're certain to find your favorite Italian dishes. Or, call us at 203-866-5711 to order take-away, so you can enjoy our food in the comfort of your own home.